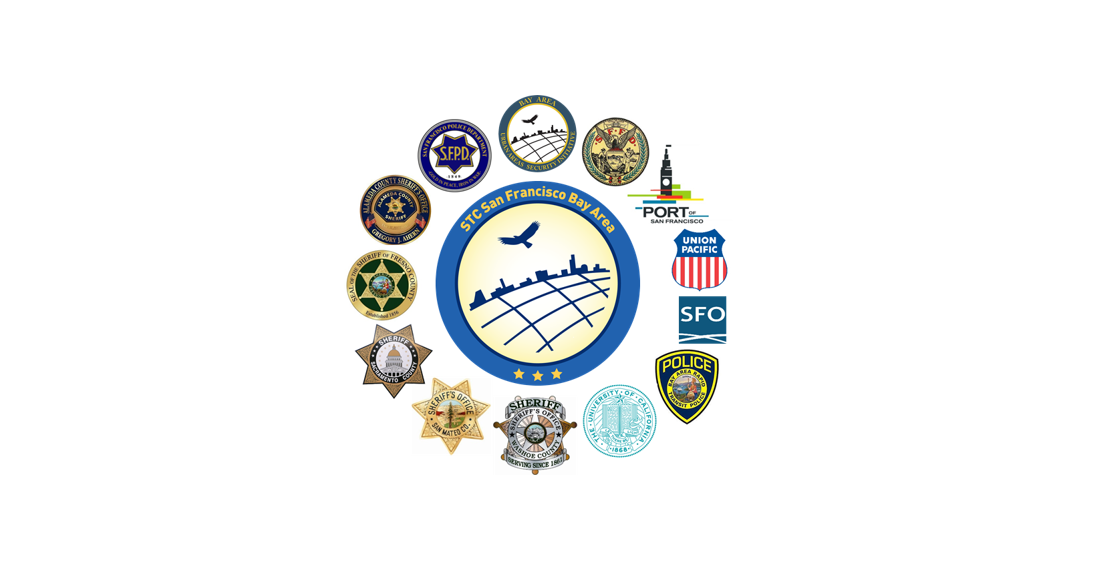 The mission of the Securing the Cities (STC) San Francisco Bay Area (SFBA) Program is to protect its residents, visitors, economy, critical infrastructure, and natural resources against threats posed by the unauthorized use of radiological or nuclear (RN) materials. In support of this mission, the program provides detection equipment, training, exercise support, operational and technical subject matter expertise, and programmatic support to develop regionally coordinated RN detection capabilities.

The Bay Area Urban Areas Security Initiative (BAUASI) is comprised of twelve counties and three major cities (San Jose, San Francisco, and Oakland). In addition to the BAUASI's area of responsibility, the STC SFBA also includes Sacramento County, Fresno County, Washoe County in Nevada, and pathways into these counties.
TRAINING OPPORTUNITIES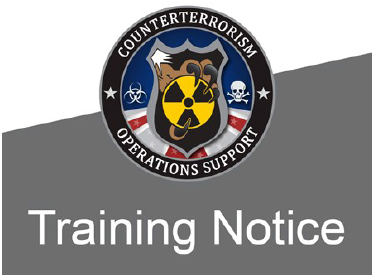 1. Introduction to Radiological/Nuclear WMD Operations
AWR-140-W (3-hour, web-based training)
This course provides an introduction to Radiological/Nuclear WMD operations for first responders and others who may be tasked with response or support. Participants will receive a fundamental understanding of threat or incident recognition, protective measures, notifications, and securing the incident area. AWR-140-W is a prerequisite for the June Securing the Cities (STC) San Francisco Bay Area (SFBA) training including Primary Screener/Personal Radiation Detector and Secondary Screener/Radiation Isotope Identifier Device courses.
2. Preventive Radiological/ Nuclear Detection Program (PRNDOS)
This course focuses on the detection, alarm assessment, locating and mitigation of an event involving radiological/nuclear materials. PRNDOS offers four of the prevent mission courses (PER-243, 246, 245, and 355) in a four-day training program. The four classes listed are being offered as 4-days of consecutive training. Material is generally geared towards more specialized units (EOD/Bomb Squads, HAZMAT, SWAT, etc.) but the program is open to all officers/units.


DOWNLOAD HERE
Completed forms are to be submitted to STC SFBA Program Management, dominic.d.yin@sfgov.org and david.a.rocha@sfgov.org, for approval.
Upon course completion, a copy of the approved form is required to be submitted with invoice for reimbursement. Reimbursement is handled at an organizational level between financial staff preferably invoices will include batches of students, not individuals.
PRINCIPAL PARTNERS
Principal Partners for the STC San Francisco Bay Area Program include:
Bay Area Urban Areas Security Iniative, Alameda County Sheriff's Office, Bay Area Rapid Transit Police Department, Fresno County Sheriff's Office, Port of San Francisco, Sacramento County Sheriff's Office, San Francisco Fire Department, San Francisco International Airport, San Francisco Police Department, San Mateo County Sheriff's Office, Union Pacific Railroad, University of California, San Francisco, Washoe County Sheriff's Office
Non-voting members: Department of Homeland Security Countering Weapons of Mass Destruction, Northern California Regional Intelligence Center
WORKING GROUP & SUBCOMMITTEES
The STC Work Group and its subcommittees leverage the STC SFBA and BAUASI program in CBRNE prevention, detection, incident response and recovery to benefit the region where appropriate. All stakeholders are encouraged to participate in each of the following subcommittees:
STC Work Group (chairpersons of subcommittees), Chemical-Biological, Radiological-Nuclear, High-Yield Explosives, Equipment, Information Sharing, Training & Exercise