The Bay Area UASI's Targeted Violence and Terrorism Prevention (TVTP) program strengthens and supports prevention practitioners by implementing and replicating grant funded evidence-based solutions that prevent acts of targeted violence and mitigate radicalization and domestic extremism. Our projects and programs support privacy protections, civil rights and civil liberties, and First Amendment protected rights.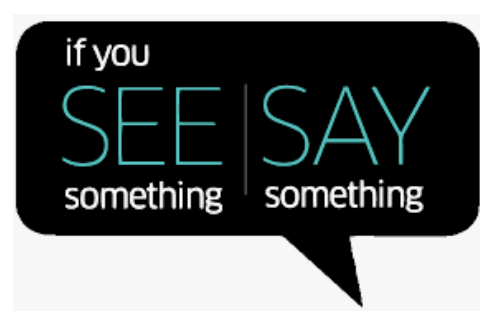 Submit an Anonymous Tip/Lead to the Northern California Regional Intelligence Center
The California Prevention Practitioners Network (CPPN) is a statewide workgroup inspired by the McCain Institute's National Prevention Practitioner's Network.
The CPPN quarterly virtual meeting schedule for 2022 and registration links are below:
May 18, 2022 10:00am – 11:30am Virtual Register
August 17, 2022 10:00am – 11:30am Virtual Register
November 16, 2022 10:00am – 11:30am Virtual Register
Training
The below training opportunities are free to attend and are funded through the Department of Homeland Security (DHS) Center for Prevention Programs and Partnerships (CP3). Let us know if you would like this training brought on-site to your organization.
Targeted Violence: Community Awareness, Behavioral Analysis, and Prevention Strategies
Description: The course defines the current threat of extremism in the Bay Area, enhances each attendee's knowledge and understanding of the behaviors and actions that represent pre-incident indicators, and the process to radicalization. Attendees learn how to report behaviors, and are provided with examples of community based, local, state, and federal strategies and programs that help mitigate risk factors and prevent targeted violence and terrorism. Preventing violence in our communities starts with empowering communities with training on how we can help those in need before there is a problem. This training will cover the threats we face, the process to radicalization and violence, and how to identify and prevent problems before they happen. This training is based on a public health strategic prevention framework.
Topics Covered:
• The current threat landscape
• How and why individuals enter the radicalization process that leads to targeted violence
• The increasing role of the internet and social media platforms in radicalization
• Prevention tactics and strategies including community engagement, suspicious activity reporting, and local programs
A virtual training was recorded in October, 2021 and is available to view **COMING SOON**. The training video and accompanying training materials contain three distinct sections: Part 1: Community Awareness (00.00 to 51:00 minutes) Part 2: Behavioral Analysis (58:00 minutes to 1 hr 56 min), and Part 3: Prevention Strategies (2hr 00 minutes to 2hr 36 min).
Training Materials: Part 1 Part 2 Part 3 Prevention Resources
Train-the-Trainer: Targeted Violence: Community Awareness and Prevention Strategies
This in-person, on-site train-the-trainer course provides attendees with knowledge and course materials to be instructors of the "Targeted Violence: Community Awareness, Behavioral Analysis, and Prevention Strategies" training. Spaces are limited to ensure social distancing. Attendees must show proof of vaccination to enter the facility, wear a mask, and practice social distancing during the training.

**If you are interested in hosting a course, e-mail us at ViolencePrevention@batep.org**
Date

Time

Location

Sign-up

May 3, 2022

June 7, 2022

8:30am - 12:00pm

8:30am - 12:00pm

Napa

Marin

Threat Landscape
To be able to address targeted violence and terrorism in a focused and proportionate manner, practitioners must first understand the specific nature of the challenge, particularly the dominant ideas, movements and narratives that comprise the domestic threat landscape. The below resources help to build this awareness of the evolving complex threats we face.
InfoGraphic: Behavioral Approach to Violence Prevention from the U.S. Office of Intelligence and Analysis
2021 Mobilization Indicators Booklet - This resource is provided to inform the public about both threats of violence and contextual behaviors that suggest an individual is mobilizing to violence. The indicators of violent extremist mobilization described in this booklet are observable behaviors that could help to determine whether individuals are preparing to engage in violent extremist activities.
2021 National Terrorism Advisory System Bulletin A summary of the Terrorism Threat to the U.S. Homeland.
2021 Public Awareness Bulletin Mitigating the Threat of School Violence as the U.S. "Returns to Normal" from the COVID-19 Pandemic and Beyond
2019 United States Secret Service National Threat Assessment Center Report on Mass Attacks in Public Spaces
2018 National Institute of Justice Report on Risk Factors and Indicators Associated With Radicalization to Terrorism in the United States
FAQ Sheet: What are Risk Factors and Indicators? Effective violence prevention mitigates risk factors with protective actions. Certain indicators can alert a bystander to the need for immediate intervention.
Risk and Protective Factors This primer introduces the concept of a strategic prevention framework that can mitigate risk factors and strengthen protective factors that will have cascading positive impacts.
2021 U.S. Secret Service Report on Averting Targeted School Violence This Analysis on Plots Against Schools provides a roadmap to preventing targeted school violence.
Incel and Misogynist Violent Extremism This primer provides the background and awareness of the relatively new phenomenon of Incel violence.
The Institute for Strategic Dialog (ISD) The reports published by ISD provide insights on extremism, hate, and disinformation.
Intervention and Prevention
Fact Sheet - Overview of Community Engagement in Targeted Violence and Terrorism Prevention This fact sheet lists actions that everyone can take to prevent targeted violence and terrorism.
Media Literacy & Critical Thinking Online This document contains tools and resources to help build digital literacy that will reduce the risk of radicalizing to violence.
A Parents and Caregivers Guide to Online Radicalization Developed by the Southern Poverty Law Center (SPLC) and the Polarization and Extremism Research and Innovation Lab (PERIL), this guide provides parents and caregivers with information and resources on how to spot and prevent on-line radicalization.
The Defusing Hatred Program This program offered by the Interfaith Council of Contra Costa County provides attendees with the skills to communicate when responding to uneasy situations.
A Practical Guide for Targeted Violence and Terrorism Prevention Practitioners This guide, developed by the McCain Institute and the Institute for Strategic Dialogue (ISD), contains an overview of the practical elements of delivering prevention and intervention initiatives that prevent targeted violence.
The National Threat Evaluation and Reporting (NTER) offers a Behavioral Threat Assessment Train-the-Trainer Program. For more information email: NTER.MTP@hq.dhs.gov.
Parents For Peace Parents for Peace supports families, friends, and communities concerned about someone becoming involved with extremism.
Anti-Defamation League (ADL) The ADL's training and education department provides training to K-12 and universities that prevent hate and violence.
FEMA Prevention, Preparedness Resources for Houses of Worship and Faith Based Communities
First Aid Kid for your Mind Developed by Listos California, this resource encourages all of us to take healthy steps now to prevent or reduce harm to our mental health.
Resources for Schools
Safe School Ambassadors Program This Sonoma based student-centered, anti-bullying program is being offered at no cost to Bay Area schools. For more information, e-mail ViolencePrevention@batep.org.
Enhancing School Safety Using a Threat Assessment Model: An Operational Guide for Preventing Targeted School Violence The U.S. Secret Service National Threat Assessment Center created this operational guide that provides actionable steps schools can take to prevent targeted violence at schools. A condensed overview can also be found on the School Safety page in the Hometown Security section on CISA.gov.
San Mateo County's Student Threat Assessment Team Level One Protocols These protocols, followed by the San Mateo County Office of Education School Threat Assessment Team, are designed to assist in the investigation of potential danger and assist school staff in the development of a management plan.
11 Questions to Assess an Individual of Concern The U.S. Dept. of Education and the U.S. Secret Service developed this worksheet to provide a list of suggested questions to help guide a threat assessment and help guide the management team when evaluating observed behaviors of concern.
The California Association of School Counselors provides counseling resources to support students, school counselors, school nurses, school psychologists, and school social workers.
U.S. Department of Education's "Early Warning, Timely Response – A Guide to Safe Schools" was produced by the National Association of School Psychologists to help "adults reach out to troubled children quickly and effectively" and to ensure schools have a guide for developing comprehensive violence prevention programs.
Briefing Document on Building Peer-to-Peer Engagements Encouraging peer-to-peer conflict resolution helps communities build resilience against terrorism and, in turn, provides critical protective factors for youth.
Mitigating Social Isolation in Youth Information for parents and educators of school-aged children on how to mitigate social isolation.
SchoolSafety.gov Created by the federal government to provide schools and districts with actionable recommendations to create a safe and supportive learning environment where students can thrive and grow.
StopBullying.gov Provides information from various government agencies on how to prevent and respond to bullying.
MentalHealth.gov - Topics for Educators Educators are often the first to notice mental health problems. Here are some ways to help students and their families.
Youth.gov: Suicide Prevention Resources
More Training Resources for Domestic Violent Extremism and Targeted Violence and Terrorism Prevention Practitioners
Northern California Regional Intelligence Center (NCRIC) Training Calendar
Department of Homeland Security Center for Prevention Programs and Partnerships (CP3)
To request a non-classified Community Awareness Briefing for your organization or community, please email CP3 at CABBriefingRequests@hq.dhs.gov